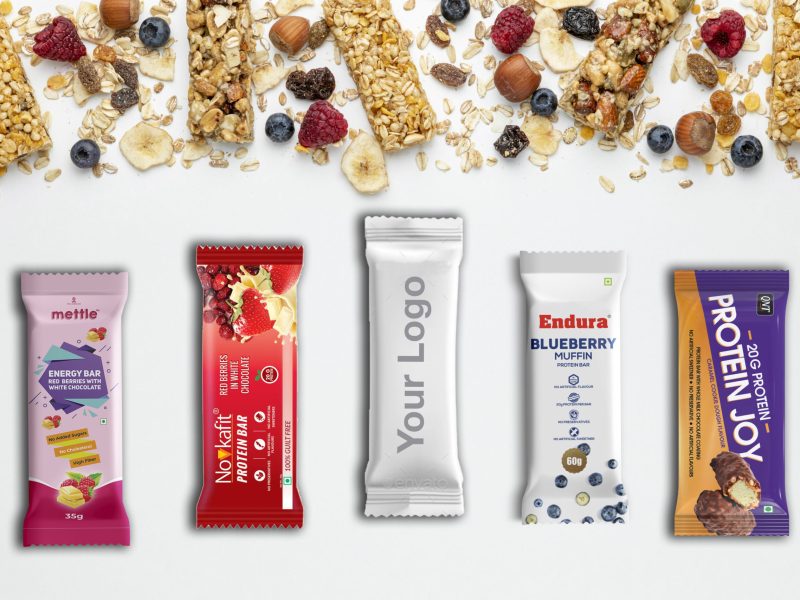 Nutrition Bars Private Label refers to private labelling or manufacturing your own customized bars. Whether it's Protein Bars Private Label or Energy Bars Private Label, all nutrition bars can be manufactured or private-labelled here. At Swasthum, get your own bars manufacturing or get a private label for one of our existing recipes here.
Nutrition Bars are one of a healthy kind. As protein bars and energy bars add up to our daily diet and are also meal replacement bars. Equipped with healthy and a strong nutritional profile, these nutrition bars can come out as a good business choice for many business brands.
What is Private Labelling?
Private Labelling refers to the manufacturing of the product by one manufacturer and it sold under another brand name. It is a way for businesses to put their products in the hands of other manufacturers and give a try to something new.
Private labelling helps the manufacturer in bypassing the cost of branding which is done by the other company. With better private labelling, a company can build its own brand loyalty additionally. If a customer likes your product, the customer will be purchasing the product with your brand name on it and brand loyalty will be built.
Nutrition Bars Private Label
Whether its Protein Bars Private Label or Energy Bars Private Label. All the Nutrition Bars Private Label refers to the manufacturing by the manufacturer and afterwards labelling by other brands for sale.
Private label is a new and interesting way of earning good profits. As private labelling costs less as compared to that of manufacturing itself. Nutrition Bars private label can be of two types, whether customising a bar to your own needs or simply private labelling an existing bar from a manufacturer.
Difference between Nutrition Bars Private Label and Manufacturing
There comes a big difference between creating your own bar with the customization and private labelling an existing recipe by the manufacturers. Under manufacturing, a brand can create its own bars as per its own requirements and have the customizations according to their needs only.
While Protein Bars Private Label or Energy Bars Private Label simply refers to private labelling of the existing bars created by the manufacturers. Nutrition Bars private label is a much easier and simple way accordingly for better sales and creating brand awareness.
Packaging Along with Private Label
The packaging is one of the important steps in any production and manufacturing process. So, private packaging along with Nutrition Bars private label is necessary for brand recognition. Packaging plays an important role in brand awareness as well as creating a specific and targeted audience.
With your perfect packaging, you can start reselling your bars.
Manufacturing Process
Specialized in complete research and development processes, manufacturing of these nutritional bars take a lot of R & D. The idea firstly needs to be customized by you or by the manufacturer as per your choice. If you want the bar to be customized according to you then the recipe will be applied accordingly.
Whether its energy bars private label or protein bars private label. Both the bars are made out of best ingredients available and with best research and development. Further, these bars have different textures like crunchy, chewy, smooth, etc., Choose from a range of weight among these bars like 20g, 22g, 25g, 27g or 30g and add ingredients accordingly.
Contact Us
Get the best Nutrition Bars private label by Swasthum with the best quality ingredients and R&D. Get a better experience at private labelling along with best packaging services. Avail the best packaging services including customized packets, and wraps.
We at Swasthum, have been working with various brands like Mettle, Endura, Novkfit, Qnt and many more. With ensured quality over years, we promise to deliver the best and healthy products.
Swasthum Wellness Private Limited
Tel: 880-0499-502
E-Mail: cs@swasthum.com
201/7, 2nd floor, New Vardhman Market, West Enclave, Pitampura, New Delhi-110034